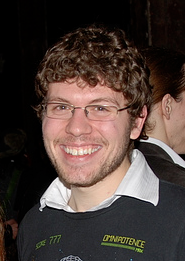 Apple's surprise announcement of their new social gaming network caught a lot of people by surprise. Most affected by the news were the many social gaming networks that have sprung up on the iPhone over the past 3 years.
OpenFeint was the earliest iPhone Gaming Network and remains the largest one in terms of active developers. We caught up with Jason Citron, founder of OpenFeint, and asked him his reaction to the news (full interview embedded below). OpenFeint seemed to be taking the news in stride and has already issued a press release indicating that they are refocusing their product behind OpenFeint X which was announced this past February.
Personally, Citron believes the move is "a really good thing" for gamers, as he acknowledged that the fragmentation in the market has been difficult for users. In the long run, he expects developers will adopt Apple's solution for leaderboards and achievements. He reports, though, that they plan on continuing to support OpenFeint's implementation and will offer developers and users an easy migration path to Apple's solution when it ultimately goes live. But Citron points out that OpenFeint offers a lot of additional features that don't fall under Apple's Game Center, the most significant one being a OpenFeint X which offers developers tools to build free-to-play games with micro transactions. This so called freemium model has been massively successful on Facebook and is making its way to the iPhone.
Ultimately, Citron believes that they will be able to tie in their features into Apple's Game Center which will allow for a single consolidated login, but from there they can build additional features for developers. He hopes to migrate other OpenFeint features (such as replays) to the new system, but details will have to wait until Apple releases more information about Game Center.
Citron wanted to reassure developers that they are continuing to support OpenFeint and will offer migration paths when Apple finally launches Game Center.
Podcast music provided by Overclocked Remix.
Podcast: Subscribe in iTunes or Direct Download (M4A, 14MB)