Arguably the biggest bombshell to come out of today's keynote was the announcement of Apple's own social gaming network, that they're calling 'Game Center'. It appears that Apple will be duplicating the functionality of the other social networking services with a matchmaking system, online leaderboards, achievements, and everything else you'd expect to see. Apple plans on releasing Game Center "later this year".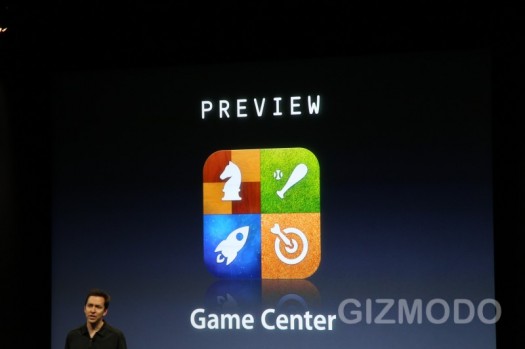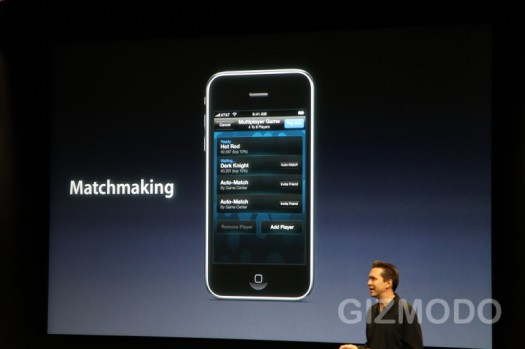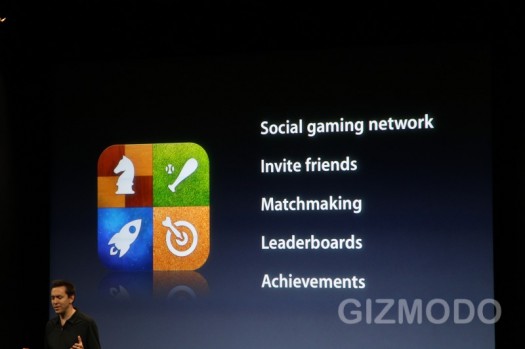 This development makes the future of existing social gaming platforms such as OpenFeint, Plus+, and others seem fairly uncertain. With each new network, it has seemed like gamers have been more and more irritated that their achievements, scores, and friends are fractured even further and require yet another username and password to access.
Presumably, Game Center will work either off your iTunes credentials, or some other tightly integrated way to completely eliminate this annoyance. Details are extremely scarce right now, but needless to say, we will be following Apple's Game Center, as well as the response of the other social networking services very closely as this all unfolds over the coming months.
Photos courtesy of Gizmodo.