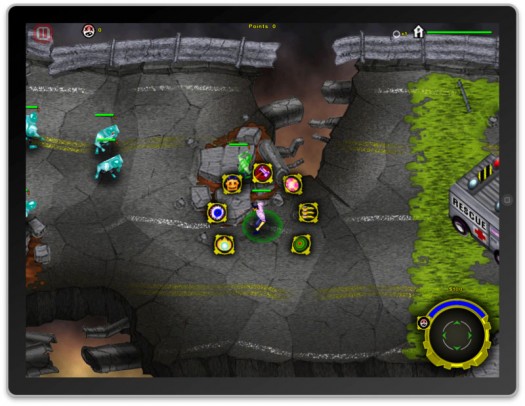 Zombie Attack! Second Wave XL
Like many other developers IUGO has promised iPad versions of many of their iPhone games. The current list includes:
Zombie Attack! Second Wave XL with enhanced graphics, new UI, and new character
Cliffed XL with same device head to head, new characters, improved graphics and new background
Implode! XL with iPad-only editor, new UI and new levels for both iPad and iPhone users
ESCAPE: Norm's World XL – brand new game for iPad and iPhone
IUGO, however, revealed yesterday that these new iPad versions will come as free updates to their existing iPhone games. That means the same app will work on both iPhone and iPad and support the iPad-specific features. This should be welcome news to existing iPhone/iPod Touch owners.
App Store Link: IUGO's games