If you're a word game fan, I have little doubt that you don't already know about Words with Friends – Newtoy Inc's excellent turn based Scrabble-like iPhone game that you can play with your friends at your own pace. If you are a fan of the game, here's another reason to get an iPad.
Newtoy just sent us the first screenshots from the iPad version of their game shown here (click for full size):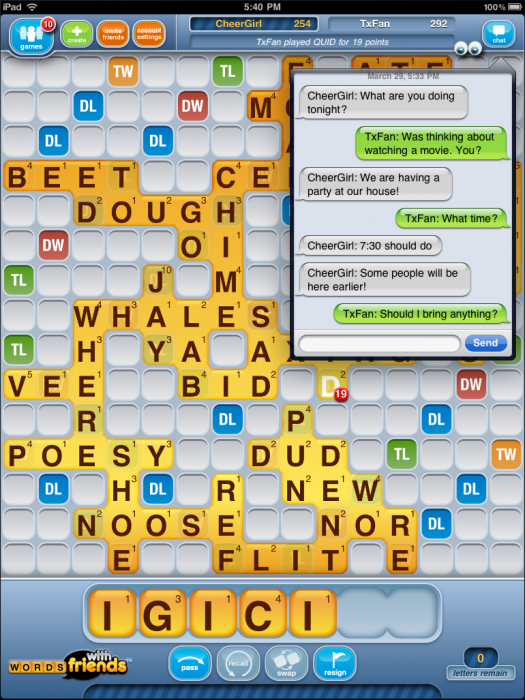 If you happen to be located in or near Frisco, TX, Newtoy is holding a party/mixer at the Apple Store in Stonebriar Mall. They will be giving away Words with Friends T-Shirts and promo codes for the HD version.
App Store Links: Words with Friends Free, Free, Words with Friends, $2.99