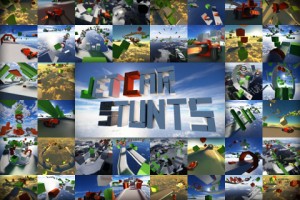 We awarded True Axis's time trial and platforming racing game Jet Car Stunts [App Store] with five stars in our best iPhone games of November '09 listing, included it in our best games of the year buyer's guide, and the game has a perfect rating amongst our forum users which can be seen in the Jet Car Stunts thread that is coming up on 1,500 posts since the game was released on November 13th.
If that wasn't enough reason to give this game a shot already, it was just awarded OpenFeint gold status. When Fieldrunners went gold, we explained exactly what this meant:
Similar to our monthly game ratings, the OpenFeint Gold program aims to pick out games which are not only of the highest quality, but also make excellent use of the OpenFeint service. They seem to be setting the bar fairly high in nominating Fieldrunners as the first game to get their gold rating, and it should be interesting to see what games they choose in the future.
The latest Jet Car Stunts update that was released this evening includes even more OpenFeint functionality. You can now send and receive ghost challenges, along with download replays associated to the various entries of the online leaderboards. On top of that, they also tweaked the menu system and rolled in some bug fixes.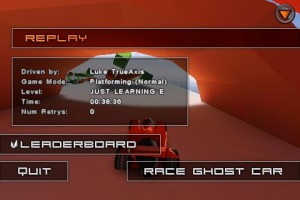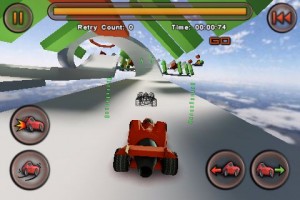 Jet Car Stunts is a great game, and this new replay download system is extremely cool. Since the update was just released, you have to search around for new scores that have replays attached to them, but it's really fun to watch how good (or poorly) other people do in the game.
For more information on Jet Car Stunts, check out our review.
App Store Link: Jet Car Stunts, $1.99