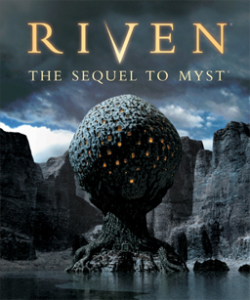 According to a post on the Myst Online forums, an iPhone port of Riven, the sequel to Myst [App Store], should be available "by early summer at the latest."
Myst is a point and click adventure puzzle game first published for the Mac in 1993. Loaded on a CD-ROM, Myst was absolutely revolutionary at the time. We enjoyed the iPhone port in our review, and there's not much reason to think that Riven wouldn't translate to the iPhone just as well.
Riven is set immediately following the events that transpired in Myst and the plot is hard to describe without revealing some spoilers from the original game. It's safe to say if the iPhone port of Myst was your first foray in to the series, you will also enjoy Riven as it was highly praised by critics and comes packed with even more immersive puzzles to get hopelessly stuck on.
Unfortunately it sounds like the rest of the Myst games might not be making it to the iPhone due to technical issues and licensing, but news of Riven joining Myst on the App Store should get any fan of the series excited.
Thanks Cougarcat