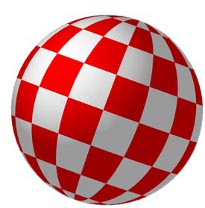 Retro gaming fans can add another item to their "things in life to be excited for" list, as we just got word that Manomio, who brought us the C64 for iPhone [App Store] emulator, is currently working on bringing an Amiga emulator to the App Store.
Retro Gamer magazine recently talked with the developer and Manomio CTO Stuart Carnie, who indicates that games will likely be distributed as individual, packaged apps to keep the Amiga operating system hidden, allowing the player to focus only on the games themselves. There's not much information right now as to just which Amiga games we'll be seeing on the iPhone, but Retro Gamer indicates that, among the games on the way, is Archer MacLean's classic fighter International Karate +.
"We've ported an Amiga system and have secured some great games," says Stuart. "It runs at full speed on a 3GS and similar hardware and at a respectable frame rate for the 3G devices. IK+ plays very well."
For readers unfamiliar with the Amiga, it is a 16-bit computer released by Commodore in 1985. A far more complex system than the C64, the Amiga featured a powerful central processor, various custom co-processors, and a multitasking operating system that enabled audiovisual feats previously unseen in a consumer system at that point in time. While it did not see enormous popularity in the United States, it was wildly popular in Europe and is considered by many to be one of the very best game platforms ever created. (And it's a platform I happen to hold quite close to my own heart.)
The Amiga was so capable a game machine back in 1985 that even today's gamers without any particular retro inclination should enjoy the vast majority of titles with which Manomio is about to gift us.
Have a look at this nice sampling of 100 Amiga games in 10 minutes.
UPDATE: We sought further details of the upcoming Amiga emulator from Manomio upon hearing the initial report. Carnie kindly got back to us and, while not ready to discuss further IP at the moment, provided us with a few details about the emulation core they're using.
In order to get the speed we needed, I spent about 6 weeks and wrote a 68000 CPU core in about 60+% ARM assembly. Surprisingly, certain games (IK+) run respectively on a 3G device, which means it should do well on a 2nd gen touch device too, given the 25% faster clock speed. The 3GS has a far superior memory architecture to the older devices – it can really push bytes around and fast…
He indicates that they've been testing a number of scrollers, including Xenon II, Turrican, Ghosts 'n Goblins and R-Type (not that these are necessarily among the IP they have secured for release in the App Store), all of which "are just perfectly smooth."
You can be sure we will bring additional information on Manomio's latest as we receive it. I can't wait to see what's in store for iPhone gamers from the world of Amiga gaming.