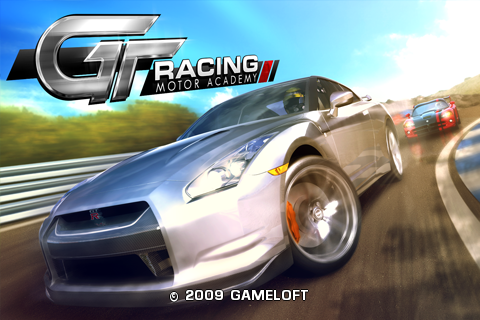 About a week back I had a chance to visit Gameloft's Manhattan studios and have a look at their upcoming racing simulator GT Racing: Motor Academy [App Store] for iPhone. Tonight, GT Racing has gone live in the App Store and we've got a chance to take a closer look.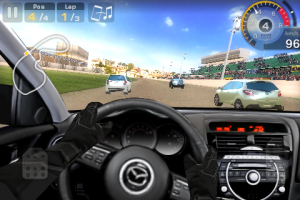 GT Racing is a driving simulation as opposed to an arcade racer. Gameloft likens the title to Real Racing, which it considers the only other driving simulation in the App Store. Being a simulation-style racer, it starts off much like the definitive driving sim, Gran Turismo. You are presented with a few initial challenges (accelerate to maximum speed and then come to a stop between the lines, etc.) that must be completed before your achieve your first racing license. From there it's a Campaign journey through a variety of tracks around the world. Though, I will say the game is rather more forgiving than Gran Turismo, partially due to the integrated Break Assist system (like Real Racing), but more due to the overall control scenario.
The game features over 100 cars from 24 different manufacturers to choose from for a race to the finish against up to nine on-track opponents. There are 14 different worldwide tracks in all, comprised of raceway, urban, and rally-style runs. The better you rank, the more credits you accumulate, and the fancier cars and equipment you can purchase. Progressive tracks are unlocked in Campaign mode, and any unlocked track can be used for a quick spin in the game's Arcade mode.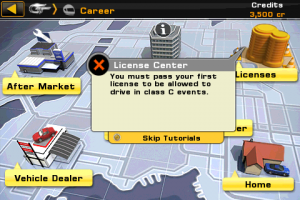 GT Racing features three different control methods: accelerometer (default), screen keys (think Vector Tanks — kinda), and wheel. I find accelerometer to be my preferred method that, for what it is, really leaves little room for control improvement. Score tracking is handled through the integrated Gameloft LIVE network. Like Asphalt 5, Gameloft also offers an online multi-player component that we were unable to test at launch, but it's an important feature we're certainly glad to see.
GT Racing is one of the most visually impressive racers in the App Store. On my iPhone 3GS test unit, the game exhibits an impressive, but subtle, HDR effect to the rendered scene and runs at a very smooth frame rate. Six different driving views are provided — three outside, three inside — to allow for the view that bests fits your driving sensibilities. All races can be seen in Replay mode which is, as well, an impressive thing to behold, and videos can also be uploaded to YouTube (example video). One notable issue with the visuals, however, is a noticeably short draw distance resulting in buildings abruptly popping into view which can be distracting.
There are a few other issues we ran across with the initial version. On occasion, my car appeared to aburbtly jolt into a nose-up position, half embedded in the track, with a warning of "wrong way" presented. (One of these incidents is recorded in our demo video.) As well, in-game language suggested that I had access to a particular track before it was supposed to be unlocked. Neither game breaking, but notable for early adopters.
See our brief gameplay video for a closer look.
Overall, GT Racer is probably one of the best racers on the App Store. In particular, racing fans looking for a realistic racer that offers nicely varied racing action wrapped up in a very pretty package should enjoy Gameloft's latest offering.
Impressions from early adopters on the forum have been similarly positive, but similar caveats:
App Store Link: GT Racing: Motor Academy, $6.99