In early January we first stumbled across We Rule by finding some curious achievements showing up on some ngmoco employee Plus+ accounts. Details have been slowly leaking out of the ngmoco stronghold over the past few days, and so far it sounds like We Rule is going to be ngmoco's take on the popular Facebook game Farmville, only instead of cultivating virtual crops, you're tasked with managing a virtual kingdom.
We Rule is a collaboration between ngmoco and NewToy, the makers of Words With Friends [$2.99 / Free] and Chess With Friends [$2.99 / Free]. Before the App Store, brothers Paul and David Bettner were responsible for creating the Age of Empires series, a fantastic set of real-time strategy games where players build armies and advance through several ages starting with the stone age and eventually advancing all the way to the iron age.
So far, what we know about We Rule makes it sound like NewToy has taken their expertise from Age of Empires, rolled it together with the social gaming juggernauts that are both of the With Friends games, while leveraging the power of ngmoco's Plus+ network. Players start out with a plot of land that they will found their kingdoms on, which can be tweaked, customized, and tricked out with all kinds of different buildings, landscaping, and other things.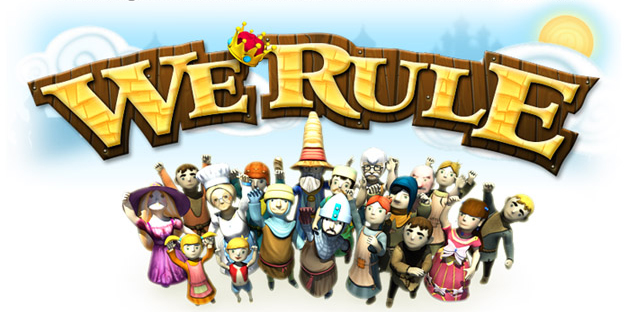 To buy these various kingdom components and upgrades, you will need to draw from your gold stockpiles. You can earn gold in three different ways: Farming, collecting taxes from your subjects, or selling the things the businesses in your kingdom create. There is also apparently going to be a massive social component to the game where players will be able to cooperate with friends to strengthen their kingdoms. Details on this aspect of the game are vague right now, but ngmoco has promised a deeper experience than Farmville— A claim I'd normally raise my eyebrow at if it weren't for NewToy's experience from previously released incredibly deep games.
Ngmoco isn't ready to discuss how they plan on monetizing the game, but judging by both ngmoco's and NewToy's overwhelming success in the budding freemium market of the App Store, it wouldn't surprise me at all to find a similar payment model in We Rule. With the popularity of Farmville and other similar games, if ngmoco and NewToy play their cards right, they could have a runaway hit on their hands with We Rule.