Some clever Plus+ sleuths recently discovered two new games popping up on the recently played list on certain ngmoco employees' Plus+ accounts, GodFinger and We Rule. We don't know anything about these games yet, but it isn't hard to speculate what they may be about based on the Plus+ awards and high score listings.
The first game, GodFinger sports an icon with two rolandos and a lightning bolt, and if you played Rolando 2 you would remember being able to power up your finger to destroy certain things in the game world– A god finger of sorts. Judging by the list of awards which involve killing skeletons, throwing followers, and using various wonders… Could ngmoco be making a Pocket God-like game set in the Rolando universe?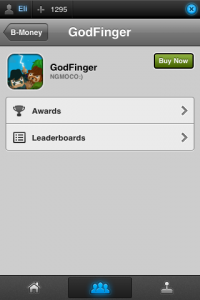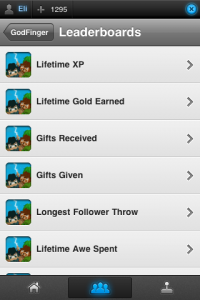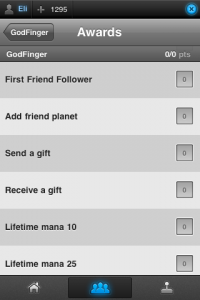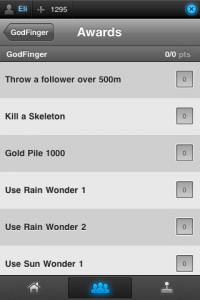 There are online leaderboards for both gold and experience points, possibly pointing to a game with some RPG elements. A tweet from ngmoco's Clive Downie from November 23rd mentions leveling up:

Unfortunately, there isn't as much information to be had on the second game, We Rule. The icon includes a crown and a castle, and the award listing includes different ranks of Castle Builder, Social Butterfly, City Builder, Forester, Tax Collector, and Banker: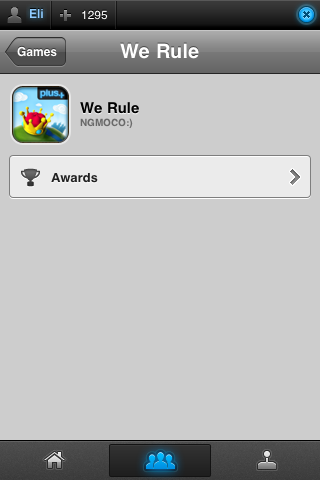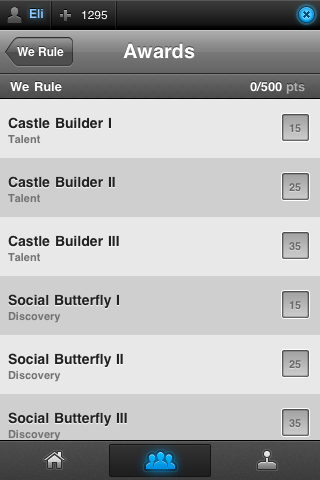 Hopefully details on these two games will be revealed shortly, but until then, this is all we know.