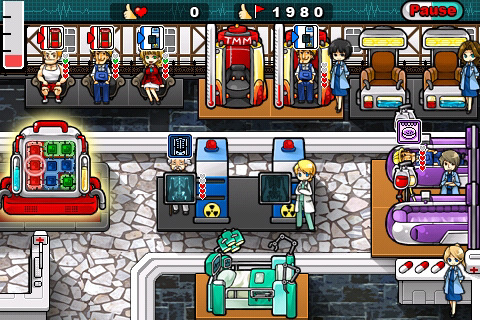 Meridian has released a new game in the App Store which is a departure from their recent games such as Alive 4-Ever and Against the Fire. This time they've returned to the time management genre with a nice doctor-themed game called Are You Alright?.
Chloe is a brilliant doctor that strongly believes the medical machines invented by her dad will bring great benefits to a lot of patients around the world. She continues to work at hospitals in different countries to demonstrate the machines so that they can be widely used and recognized.
Like most time management games, you are tasked with keeping your customers (well, patients in this case) happy as you direct them from station to station. The story mode for Are You Alright takes you across 70 levels with 50 additional Time Attack levels.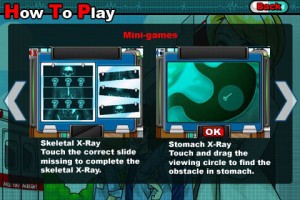 Are You Alright? keeps things interesting by adding station-specific mini games such as X-Rays, Bacteria Testing, Plaster Casting and more. You need to take the time to properly complete each task before moving on.
As you earn money during levels, you can upgrade your equipment and hire additional help that will help keep the flow of patients moving. But, take too long with one, and they might not make it out alive.
This gameplay video shows an early level:
We've only spent a short amount of time with the game so far, but we've found it to be a fun and well executed time management game.
App Store Link: Are You Alright?, $0.99