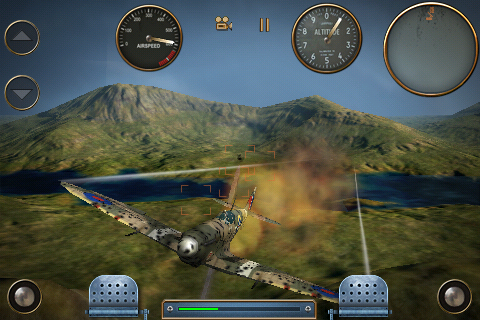 SGN has released their latest aerial combat game Skies of Glory. The follow-up to their popular F.A.S.T. game takes on a World War II theme and adopts a "freemium" business model. The game itself is free to download and play, but offers additional content through in-app purchases. Game features include:
Multiple skirmish modes, campaigns and tons of training missions with more to come
Engage with opponents from around the world in 8-player combat over the internet via 3G and WiFi
Fly with friends over any local network for up to 8-player combat
Buy more planes for your hanger to maintain a competitive edge over your opponents
Give it a try for free. Feedback and impressions are being collected in our forums.
App Store Link: Skies of Glory, Free