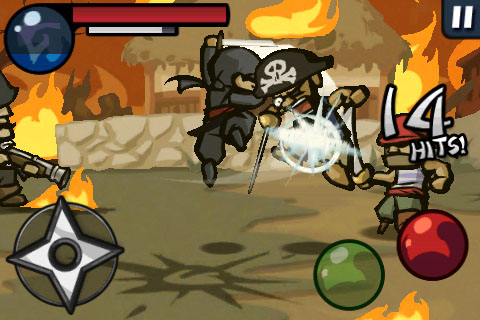 MikaMobile, the developers behind Zombieville USA have just announced their followup project: OMG Pirates!.
OMG Pirates! is described as a "silly, bloody, cartoony homage to the classic 2D games of yesterday" not unlike Zombieville. The developers claim that they've stepped it up considerably when creating this game. OMG Pirates! is said to draw inspiration from beat-em-ups such as Castle Crashers, Double Dragon, etc, and includes a variety of enemies, locales, and boss battles.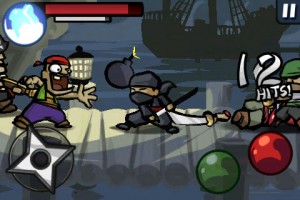 We feel like we've struck a great balance between depth and playability – combat is performed with a simple two-button setup, one for attacking, one for defense, with different timing leading to different moves. Land enough blows fills your super gauge, which when tapped unleashes a spectacular finishing move.
The comes with a campaign mode, an unlockable "hard mode", and survival modes alongside some light RPG elements with increasing strength and moves. Reaching the maximum level will require more than one playthrough of the campaign mode. Here's the developer video:
OMG Pirates! is due to be submitted this weekend. We were big fans of Zombieville so are really looking forward to MikaMobile's following title.
App Store Link: Zombieville USA, $1.99