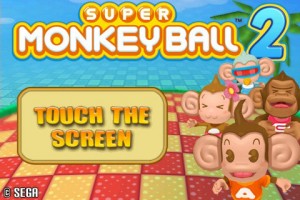 SEGA has announced that they will be releasing Super Monkey Ball 2 in time for the holidays and we were able to have some hands on time with the game. The original Super Monkey Ball was one of the launch titles for the App Store back in July 2008 and was an enormous commercial success. It also managed to single-handedly set the price ceiling for App Store games at $9.99 which carries through to today.
The sequel to the game Super Monkey Ball 2 takes the original and offers new levels, local Wi-Fi multiplayer, improved graphics and, notably, improved controls. Despite the success of the original launch title, one of Super Monkey Ball's criticisms had been the sensitivity of the control system, a point that had been acknowledged by Sega in the past. After playing a late build of the sequel, it seems they've made real strides in the controls. In particular, I found turning to be much more precise than in the original.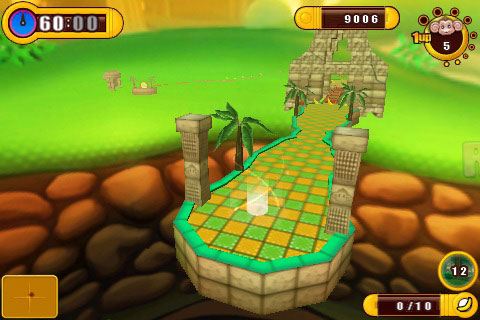 Super Monkey Ball 2 also begins to add in mini-games that have been popular in the franchise. The first mini game to ship with it will be Monkey Bowling, while Monkey Golf and Monkey Target will be added as free updates in 2010. Overall, the graphics also seem notably improved compared to the original. After a brief amount of time with the game, I was able to shoot this video embedded below. As always, playing games while video taping can be difficult, and this is made even more difficult with tilt-controlled games… but I still managed to have a pretty good showing.
Super Monkey Ball 2 will arrive in time for the holidays and offers 115 new levels. No price was announced.