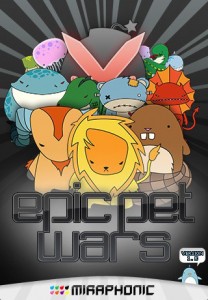 Ngmoco announced today that they had acquired iPhone developer Miraphonic, the developer of Epic Pet Wars [App Store].
Epic Pet Wars is one of the Mafia-type MMO games on the App Store that revolves around picking a pet, training and leveling it up for battle. The game is offered for free and makes money based on the sale of add-on pet races and respect points. The game has a loyal following on our forums and seems to fit right in with Ngmoco's recent push into Free + Paid DLC business model with Eliminate Pro and Touch Pets.
We've never provided much coverage to these types of games here on TouchArcade, but they do seem to have a large following amongst App Store customers.