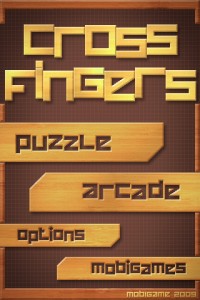 EDGE developer Mobigame is finally returning to the App Store with a follow-up title. Their launch title EDGE was critically acclaimed, though, had some nagging legal battles that resulted in its removal from the App Store for many months. EDGE finally did return to the App Store in October, and the developer has been working on their next game.
Mobigame's David Papazian explained to us that after taking 2 years to create EDGE, they wanted to "take a breath" with a smaller game. The game was inspired by some old wooden puzzle toys but this one is said to be impossible to have built in real life. The game is a fully multi-touch game, and Papazian reports that "sometimes you will need all your fingers to solve the 120 puzzles we created."
Here's a teaser video:
The game has been submitted and is waiting for approval from Apple.