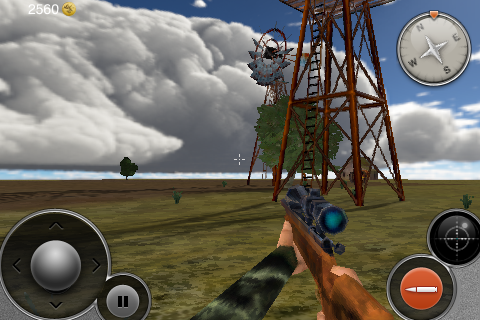 Well, we were wondering what the next game from iShoot's Ethan Nicholas could be. It turns out it is an outdoor hunting game that has been created in partnership with four-time Olympic medalist, Kim Rhode.
In Kim Rhode's Outdoor Shooting the player is placed in a variety of realistic environments teeming with animals such as white-tailed deer, grizzly bears and wild turkeys. Available weapons range from realistic pistols, rifles and shotguns all the way up to the thoroughly unrealistic but highly satisfying M134 mini-gun and RPG-7. Complete with lifelike sound effects and a natural environment, players are immersed in settings that allow them to hone their shooting skills.
The game is expected in late 2009 or early 2010. No pricing information has been made available.
Despite objections by some TouchArcade commenters, the hunting genre of game has been very popular on other platforms and has even seen a ton of success on the iPhone platform. John Moffett's iHunt [$0.99] ranked just above iShoot in a list of best selling App Store apps of all-time. Meanwhile, Glu mobile's Deer Hunter 3D has been consistently ranked in the top 100 for the past 3 months.
Based on screenshots and description, Nicholas' version does seem to have notable improvements over those titles, which may strike a chord in fans.