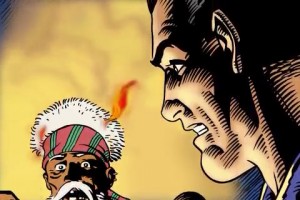 While we announced the release of the classic point and click adventure Beneath a Steel Sky for the iPhone, we never took a closer look at the release.
Originally released for the Amiga and DOS in 1994, Beneath a Steel Sky is a graphical adventure set in Australia in a dystopian future. The original game received very high praise at the time of its release and is widely considered to be one of the best adventure games ever created.
The iPhone port of the game has since received rave reviews in our forums. Unlike, LucasArts' Secret of Monkey Island, Beneath a Steel Sky has not been completely re-rendered for the iPhone version, but that's not to say it doesn't have its share of notable improvements.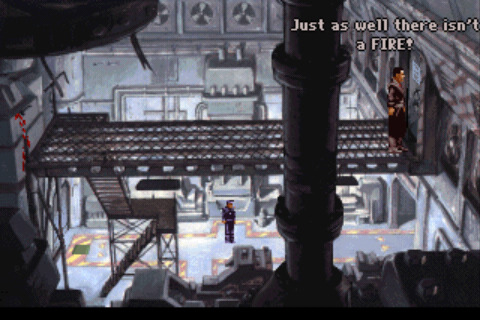 The iPhone game offers new animated cut scenes, re-sampled voice work and higher quality music. As well, an extensive hint system that will prevent you from getting stuck. Most importantly is that the traditional point-and-click interface has been revamped to the iPhone's touch screen. Rather than controlling a virtual pointer, you can touch and drag your finger across the screen. Items of interest light up with a small blue circle. Tapping on that circle then brings up contextual icons that let you act on that item. An eye, for example. lets you look at the item, while gears allow you to manipulate an item. Meanwhile, inventory items can simply be dragged over to items of interest to activate them. In this regard, the game is a notable improvement over Secret of Monkey Island, and plays much more like a natural iPhone game.
We've recorded some of the animated intro scene as well as basic gameplay elements in this video:
The game's story and dialog remains enjoyable and immersive and the iPhone port does justice to the classic title. While the PC version game has been available for free over the years, the iPhone version is a worthy conversion for fans and newcomers to the series.
App Store Link: Beneath a Steel Sky, $4.99