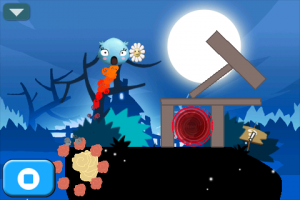 A few games have gone on sale or even dropped to free over the past week.
iBlast Moki ($1.99 -> $0.99) – One of our Best iPhone Games of September dropped to $0.99 earlier this week and remains on sale. It remains a great value at only $0.99, with over 70 levels and online level sharing.
Topple 2 Plus+ (Free) – In celebration of the Plus+ network launch, Ngmoco has released a free version of Topple 2. In the game you stack blocks of various shapes and sizes to reach a set altitude goal within the provided time limit.
Dr. Awesome Plus+ (Free) – This Qix clone is also free. As Dr. Awesome, you must perform microsurgery to save your friends from a deadly virus. A fun game that's worth getting for free.