If it ever crossed your mind that you wanted to play both Flight Control and Harbor Master simultaneously… well, Harbor Havoc 3D will give you that chance. Backflip Studios, the developer behind Paper Toss and Ragdoll Blaster, has recently announced their new line drawing game that incorporates vehicles in different altitudes to add a new dimension to the genre.
The game offers up to 3 different layers so you many be controlling helicopters, boats and submarines. Obviously, submarines can collide with submarines but can safely pass by boats and helicopters.
Perhaps more interesting is the incorporation of a night time level where a light house offers you a limited view of what's going on. The video shows these elements in play.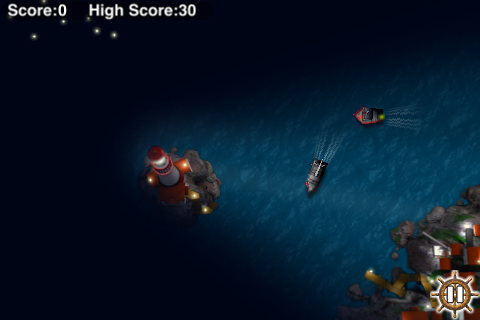 Is it going to be enough to distinguish itself in an already crowded genre? We're not sure, but we've really enjoyed Backflip's other games, so we're more than willing to give it a go. Harbor Havoc 3D has just been submitted to Apple for approval.