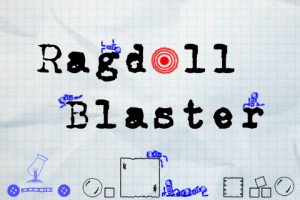 Most of the ragdoll games on the App Store are little more than toy apps where you watch whatever punishment you can put your ragdoll through.
Backflip Studios' Ragdoll Blaster [App Store] pulls ahead of the pack by providing a physics-based puzzle game with a wonderful hand-drawn art style where your ammo just happens to be a little blue ragdoll.
The gameplay is simple, all you do is touch the screen and drag a crosshair to determine the direction and velocity you will shoot your little guy, and the physics engine handles the rest. Your goal is to hit the red bullseye on each level, but you won't even make it out of the tutorial before you're forced to put your thinking cap on in how to best deal with the movable obstacles that stand between you and your target.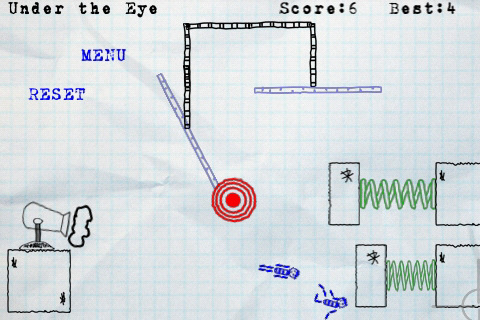 To achieve the best score you need to take as few shots as possible, so while some levels can be brute forced through by shooting over and over, Ragdoll Blaster will have you revisiting previously cleared levels to see if you can do them in fewer shots as you get better at the game. Included are over 70 challenges, and the simple starter levels with a few movable blocks quickly transition into levels with springs, wheels, and all kinds of other obstacles.
I'm extremely impressed by Ragdoll Blaster, and as a huge fan of physics games, I can't believe I waited until now to play it.
App Store Link: Ragdoll Blaster, $1.99