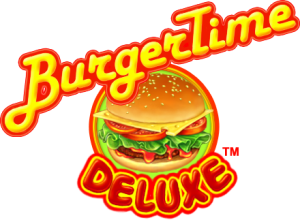 In a surprise release, Namco has released BurgerTime Deluxe for the iPhone.
Join Chef Peter Pepper as he attempts to help his uncle thwart the dastardly Vinnie Vinegar. Scale the platforms and assemble the burgers to clear the levels, then speed through the exciting minigames.
This retro refresh of the 1982 classic was originally written for other platforms including the Mac and PC before being ported to the iPhone. The game contains 60 levels and a story mode.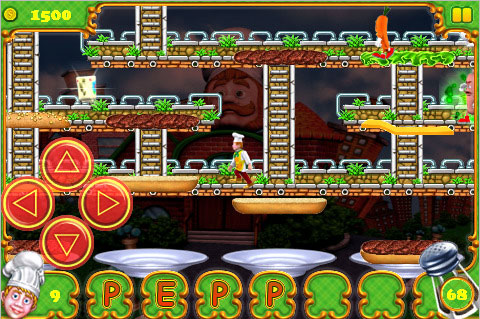 Namco appears to have previously obtained the rights to the BurgerTime franchise remains with G-Mode who we reported acquired many of the rights to Data East's old intellectual properties.
Here's a video from Namco:
The game only offers a somewhat strange floating virtual d-pad controls for movement that appears where you tap down. If you lift your finger off the screen for a while the d-pad disappears and can be placed at will. Once in place, it acts much like a standard virtual d-pad, with the typical precision issues. There is no retro/original mode or even arcade mode. The game seems set entirely in the 60-level story mode.
A downloadable PC version is available to try, but appears to be formatted somewhat differently with a larger view area. Like with most of these retro refreshes, we suspect the primary target audience will be limited to big fans of the original title, but we will spend some time playing through.
App Store Link: BurgerTime Deluxe, $1.99