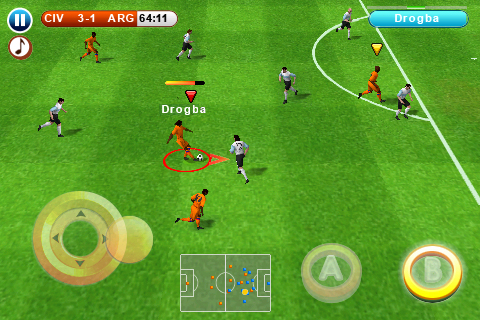 Gameloft has released information about their upcoming Real Soccer 2010 which promises a number of improvements over Real Soccer 2009 including the addition of real time online multiplayer.
Gameloft promises a number of new features and more content:
8 leagues, 245 teams and real players' names thanks to the FIFPro license
Voice commentary for a TV-like broadcast of the match
14 stadiums entirely modeled in 3D to the slightest detail
Go head-to-head with friends online (Wi-Fi) or in local mode (Bluetooth + Wi-Fi)
The game also sports a new directional pad for "a more precise" soccer experience, and you are able to select your player by simply tapping on them on screen.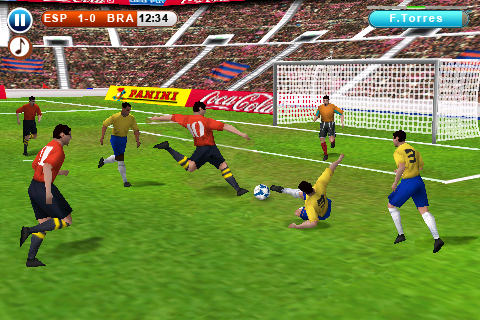 Here's an early trailer showing gameplay:
Online multiplayer seems to be a big push by Gameloft as they have also promised it coming in Modern Combat and it seems likely to be in Nova as well.