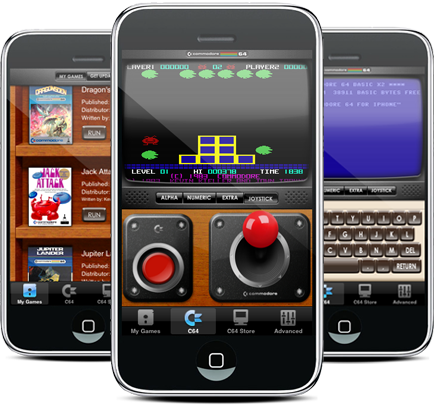 Back in June we reported the existence of a fully functional Commodore 64 emulator for the iPhone, written by Manomio, that was rejected from App Store approval by Apple.
It seems those holding out hope for the official release of this emulator have something to look forward to, based on a recent tweet from the developer.
C64 for iPhone UPDATE: Contacted by senior director at Apple today and we have BIG news coming. Thank you to EVERYONE for the support
Stay tuned everybody. It seems some retro goodness may just be around the corner….
In the meantime, see our hands on look (with video) at Commodore 64 for iPhone.