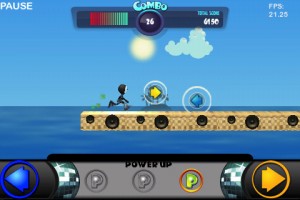 Red Rocket Games' Mevo & The GrooveRiders [App Store] rhythm platformer is free for the next 24 hours.
This charming rhythm game is presented as a side-scrolling platformer in which your controls consist of two buttons that must be tapped in time with the music. Mevo runs and jumps across the level on his own and your taps must be timed as he runs past the corresponding icons. Miss a note and Mevo will stumble. Miss enough and the game ends.
We really liked it when we first covered it in June, and the game has since seen regular updates with more levels and gameplay modes.
App Store Link: Mevo & The GrooveRiders, Free (1 day)