Josh Presseisen from Crescent Moon Games emailed us a heads up this morning of their 3D action RPG set for release sometime in September. Ravensword: The Fallen King has been designed with the iPhone 3GS in mind because of the high polygon count, but will be tuned to also run on previous-generation devices at lower frame rates and without as much graphical eye candy. Reluctant to give too much away, Presseisen compared the game to both Oblivion and Zelda: Twilight Princess for the Wii.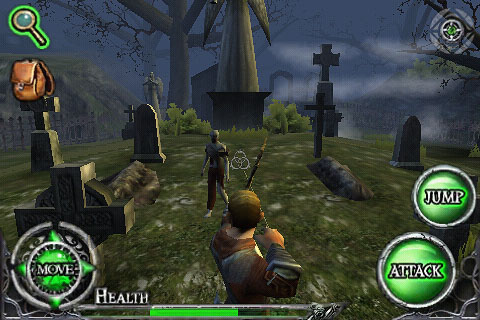 Ravensword is said to have an open environment with a main quest line that will take anywhere from 3 to 6 hours to complete, along with a hefty amount of side quests to also keep you occupied. What I'll be interested in seeing is how extensive the side quests in Ravensword are, because I had much more fun just fooling around in the open game world of Oblivion than playing the comparatively short main quest line.
Take a look at these screen shots and concept art, also the developers are collecting ideas for the game in their thread on our forums. If you'd like to see something added or have other suggestions, don't hesitate to post them.