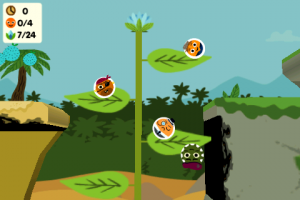 After a seemingly long wait, Ngmoco's Rolando 2 has finally made it's way into the App Store today. The $9.99 game is the sequel to the critically acclaimed Rolando which was perhaps the first iPhone game to build up a massive following well before its release.
Rolando 2 improves upon the existing Rolando formula by adding a "2.5D" display system which provides a 3D-looking environment to travel across. Beyond just this aesthetic change, the game also introduces a number of new characters, skills, weapons/vehicles and puzzles throughout the game's 46 levels. The game shares the same basic controls as the original game with tilt movements to roll the Rolandos and swipe controls to jump.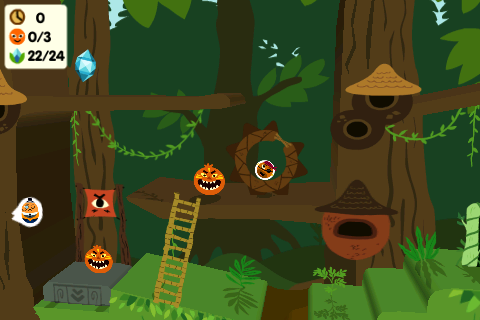 We spent a bit of time with a preview version of the game at WWDC, and were pretty pleased with the improvements that had been made. It also seemed clear that if you were a fan of the original Rolando, you're certain to enjoy this sequel. We'll sit down and spend some time with the final version to provide a full review soon.
Here's a video walkthrough of some of the new features from developer Simon Oliver:
Rolando 2 also integrates Ngmoco's Plus+ network which allows you to maintain buddy lists and issue push challenges with your friends.
App Store Link: Rolando 2, $9.99 (Requires firmware 3.0)