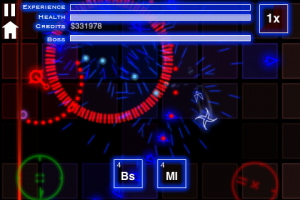 Affogato Software has released the full version of their Isotope space shooter. The full version weighs in at $2.99 [App Store] and offers a full campaign mode as well as the availability of many more ship upgrades.
We described the free lite version [App Store] as a "must get" due to its extensive upgrade system, full-featured survival mode and numerous control options.
If you haven't tried it yet, you should, as some have described it to be the best Geometry Wars-like game in the App Store.
[ Full HD version | Low Bandwidth version ]
App Store Link: Isotope: A Space Shooter, $2.99, Isotope Lite, Free