The 1.2 update for Firemint's brilliant pick up and play classic, Flight Control [App Store] just landed at its destination. If for some strange reason you don't have Flight Control yet, it's a devilishly simple game where you have a single task: successfully land as many aircraft as possible. Different planes and helicopters fly in from the side of the screen, you tap them then draw a path to lead them to their runway or landing pad without colliding with anything else.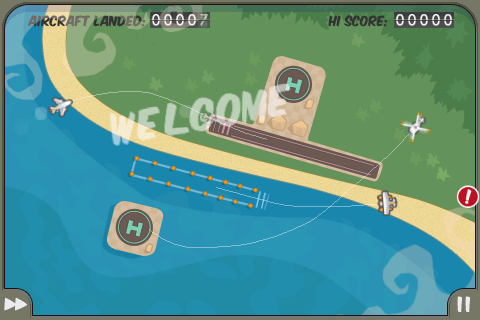 The beauty of Flight Control is its simplicity. It's like Tetris in that it only takes a second to learn to play, but standing a chance at a competitive high score takes true aircraft pathing mastery. 1.2 features two new airfields, the beachside resort (seen above) and the aircraft carrier (seen below). Each new airfield also comes with new aircraft, such as the seaplane and the navy jet. Also, if you find the pace of Flight Control to be a little too slow, there's also a fast forward button now.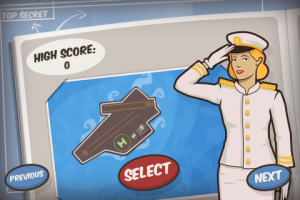 While the two new airfields are cool, neither compare to how awesome the new scoreboards and online leaderboard systems are. Using their tagging system and Firemint's Cloudcell technology you can follow users, create custom leaderboards, and all kinds of other crazy things I never would have expected in a 99 cent game.
Once you get your Flight Control updated, be sure to log in to the Cloudcell and set your tag to TouchArcade, doing so will list all your scores with other Touch Arcade members!
Online Scoreboards: TouchArcade Flight Control tag on Cloudcell
App Store Link: Flight Control, $0.99