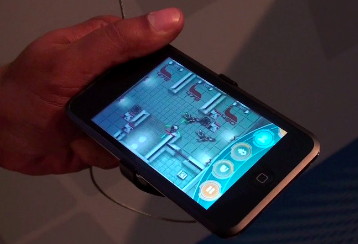 Besides Command & Conquer: Red Alert, EA was also showing off an early version of BioWare's Mass Effect at E3 today.
Mass Effect is a critically acclaimed action role-playing game that first appeared on the Xbox 360 in 2007. The iPhone version of the game is called Mass Effect Galaxy and offers fans of the game some additional story connecting Mass Effect and the unreleased Mass Effect 2.
The iPhone game offers similar dialog story telling as the original game, but is a top-down shooter for the combat sequences.
An EA representative walked us through the game at this early stage: