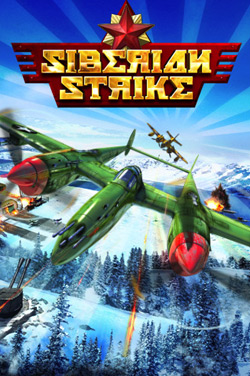 Last week Touch Arcade visited Gameloft's Manhattan offices to preview a few new titles, one of which was the iPhone version of the mobile top-down airplane shooter Siberian Strike.  Today, the game landed in the App Store and is available for download at a price of $5.99 [link].
When you fly at the speed of sound, you have to think at the speed of light… Discover the fastest-paced shoot'em up with hours of aerial action and fun!

1940s. You are Elliott Freeman and your mission is to track and destroy an evil soviet cyborg that is threatening to invade Europe.
Features as listed by Gameloft:
Fast-paced action, intense combat and 4 difficulty levels to keep you constantly challenged
Unique gameplay mixing shooting and insane piloting missions that test your dexterity
Choice between Accelerometer and Touch controls that let you steer and target enemies like a real pilot
Join your friends in frenetic local Wi-Fi Multiplayer to experience a crazy adventure
Gigantic boss fights and memorable moments with immersive 3D animations
12 amazing levels to explore across varied environments: Canyons, secret bases, tunnels, and more!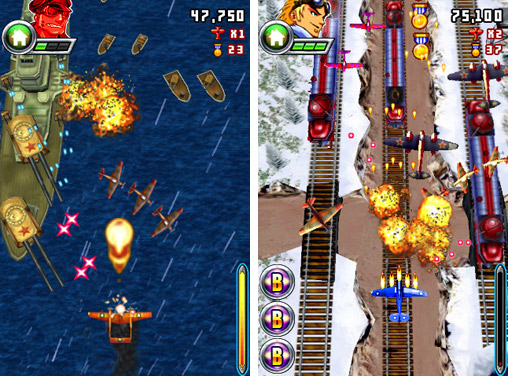 While I only spent a short while with the title at Gameloft, I found the overall flow of the onscreen action to make for a great shooter experience with a real arcade feel.  Siberian Strike impressed me as one of the best shooters I've encountered for the iPhone.
We will be posting a much closer look, with video, shortly.
App Store Link: Siberian Strike, $5.99