Mobile developer ZodTTD has announced his forthcoming game Wizzley Presto and the Mysterious Time Machine which he describes as an action platformer with slight RPG elements and similar to the long-running Dizzy series.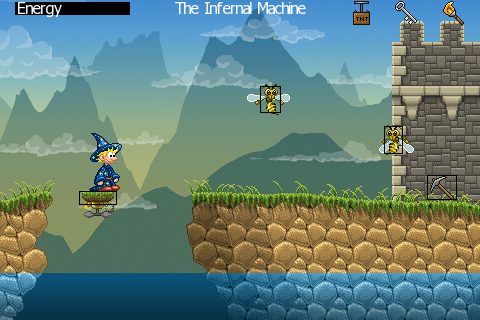 While there's been a number of iPhone platformers, the developers are documenting the development progress of the game at 30daygame.com. They hope to complete the entire game from scratch within a 30 day timeframe.
A cool element of this project is the blog. We are doing this game in 30 days, from an idea to a finished product for AppStore. Best of all we're showing all of what is involved along the way. Expect lots of interesting posts for all those who wonder what it's like programming a game on the iPhone & iPod Touch!
The game was started at the beginning of April and should be complete by the end of this month. Progress on the game's development can be seen on its official launch site.