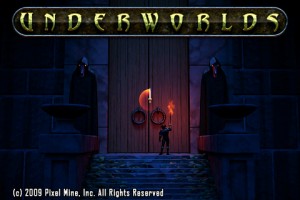 Pixel Mine Games contacted us the other day about their upcoming action RPG title Underworlds for the iPhone and iPod Touch.
The company describes it as a throw-back to classic dungeon crawling RPG adventure games. In Underworlds you play a guard who has been asked to help discover the source behind mysterious activities happening around the town.
The game is an action-RPG that features a classic Dungeons & Dragons level up system with feats and stat boosts. Your avatar can be controlled either by using the virtual D-Pad or by tapping in the game world to move and perform actions.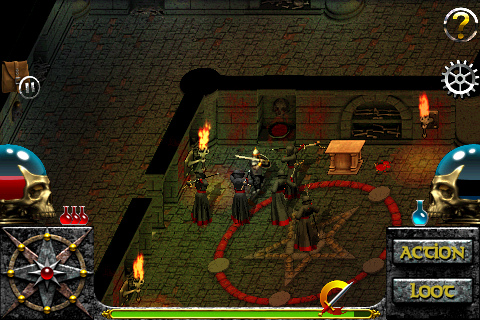 An original release designed exclusively for the iPhone
Advance your character's abilities while you explore mysterious graveyards, dark chambers and dangerous crypts
Customize your character's attributes and feats to sui t your play‐style
Test your skill on 4 difficulty settings, including the 'extreme' difficulty challenge
Find thousands of unique armor and weapons to use or trade for gold
Discover hidden traps and treasures
Enjoy Underworlds again and again – no two adventures will be the same!
The game was submitted to Apple earlier this week.