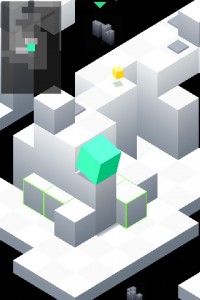 The award winning game Edge [App Store] has been updated to version 1.1 today.
The new version adds 17 new levels, 5 new tunes, global ranking and new controls. Be warned that your old scores and save-game will be deleted upon upgrade to take into account the new content. The game has also seen a price drop to $4.99 (from $5.99) since its release.
Edge is a game that we never fully reviewed here on TouchArcade, but it's one that we did particularly enjoy. The levels were inventive and an overall joy to play. One of the early criticisms from readers was simply short play time due to the original version containing 26 levels.
With this latest update, Edge provides an even greater value and we very much recommend it.
App Store Link: Edge, $4.99