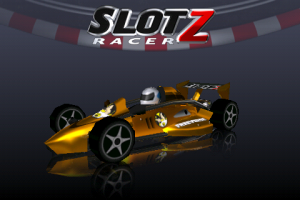 As followup to the SlotZ Racer preview posted by TUAW last week, Freeverse has provided this gameplay video showing their game which is still a "work in progress".
The video shows a four car race complete with cars flipping off the track. The game also includes a track editor and the ability to play 4-way multiplayer on the same iPhone. Each player gets a corner of the iPhone to hold down as their accelerator. As with real slot cars, if you go to fast, you'll fly off the track.
Future versions are expected to add more multi-player options, but the 1.0 release is expected at Macworld in January.
A higher quality version of the video is available as an M4V file and there is also a video (M4V) showing four people playing on one iPhone.