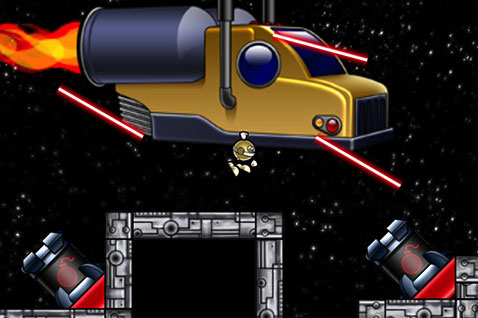 IUGO mobile has released the final episode in their three-part series Toy Bot Diaries [App Store, $3.99].
The third and last entry of the epic Toy Bot series offers a crescendo of challenges, superb levels and an exciting conclusion to this iPhone classic
Fans of the original Toy Bot Diaries [App Store] and Toy Bot Diaries 2 [App Store] will certainly want to pick up the third in the series.
The game is a puzzle platformer which continues the ongoing adventures of a Toy Bot trying to regain its memories. The main character comes equipped with a magnetic grappling hook and magnetic boots to get past all the obstacles. The new version takes you into space with new levels and challenges. The game starts off in space in a weightless environment which can add a new dimension to the gameplay.
If you haven't tried the Toy Bot Diaries series, we highly recommend it. The game is very well designed and makes good use of the iPhone as a game controller. It remains one of the best examples of what we've described as a "true" iPhone game. A free demo version of the game is also available [App Store, Free].
App Store Link: Toy Bot Diaries 3, $3.99.