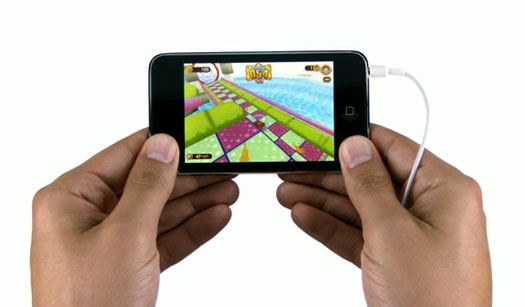 This shouldn't come as a big surprise to our regular readers, but it's still nice to know that Apple is being consistent about pushing the iPhone and iPod Touch as a viable gaming platform.
Engadget reports on comments made by Apple's Director of Technology Evangelism John Geleynse who described the iPhone as a viable threat to the Nintendo DS.
Geleynse apparently waxed excited about the potential for the handheld as a viable threat to the DS (and the PSP by proxy), calling the iPhone a "gaming console" and claiming that "it's not a phone, it's a console experience."
Apple has clearly been pushing the iPod Touch as a gaming device with the television and web advertisements demonstrating a wide variety of games for the platform.