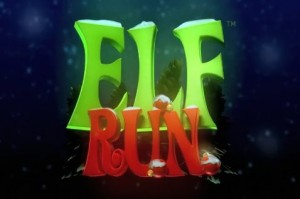 The holidays are upon us!  'Tis the season to be jolly (and so on and so forth).  In celebration of this, a number of developers have released holiday toys and games–more of the former than the latter, actually–through the iTunes App Store.
One such holiday game is Doso Digital Passion's Elf Run [App Store].
It seems that Santa has overloaded his sleigh and as he flies high above the villages of the world, presents rain down like so many snowflakes.  It's up to one of Santa's little elves to run through the streets of these villages collecting dropped presents and tossing them into the appropriately colored windows.  It's not the deepest level of arcade action we're talking about here, but it's a cute little holiday game nonetheless.
Have a look at the developer's demo video.
App Store Link: Elf Run, $2.99
And here are a few other holiday games that might get you in the spirit: