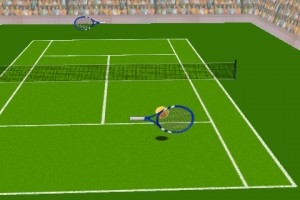 Smartpuma has released their first iPhone game called Hit Tennis [App Store].
While this is not a massive 3D effort, it does offer a somewhat satisfying touch-control system in which you are directly controlling the swing of your racket.
The game is being offered for free as an introductory offer, but will go up to $1.99 shortly.
As a free game, it's certainly worth playing around with and they do offer a two player split screen mode so you can play against a friend.
App Store Link: Hit Tennis, Free
Update: The price has already gone up to $1.99.