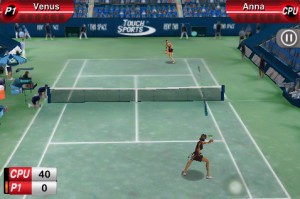 While we had generally considered the iPhone and iPod Touch to be one cohesive platform, as games have started to push the boundaries of these devices, it has become apparent that there are differences in performance between the different models.
Handheld Games Corp's CEO Thomas Fessler has reported to Touch Arcade that performance of their 3D TouchSports Tennis game [App Store, $4.99] is noticeably different across models. TouchSports Tennis delivers some impressive 3D rendering (video) and required optimization specifically to run consistently on every device.
Our first step to increase fps performance was to introduce hardware dependent levels of detail. Where we can easily display two 1500 polygon tennis players with 32 bones each on the iPod touch 2G and maintain fast and fluid game play, the original iPod touch just chokes, and in some instances so do the iPhones. To speed up the touch, we reduced the players to 800 polygons in farther away moments of gameplay, and are now using 1000 polygon models for close ups, bringing the original iPod touch game play performance level close to that of the iPhone 3G. We've taken this approach across the board with great results.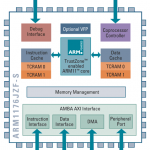 The most clear difference is that fact that the iPod Touch's processor was quietly boosted to 532MHz (up from 412MHz) with the 2nd generation model introduced in September. Meanwhile, the iPhone 3G, Original iPhone and 1st Generation iPod Touch continue to run at the original 412MHz. Though not the intended purpose, this video from Handheld Games Corp shows that the app load time of the 2nd Generation iPod Touch is notably faster than the 1st Generation model.
It seems that there are additional factors, however, as there are performance differences even found between the models that run at the same speed. The models rank in the following order (fastest to slowest) for 3D rendering, with the 2nd Generation iPod Touch being the fastest "by far".
#1. iPod Touch 2nd Generation
#2. iPhone 3G
#3. iPhone (original)
#4. iPod Touch 1st Generation
Due to the heavy 3D nature of his game, Fessler speculates the GPU speeds could have been tweaked as well, but there is no hard evidence of this at this time. Due to these findings, Fessler even says he would not recommend anyone interested in gaming to buy a used 1st generation iPod Touch.
Our in-depth look at the iPhone's internals, "Under the Hood: The iPhone's Gaming Mettle," has been updated to reflect this new information.