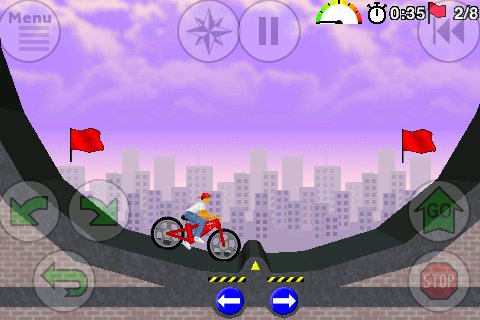 Mobile game developer ToySpring has released their iPhone port of Bike or Die 2 [App Store]. Bike or Die 2 is an "physics-based bike simulation" with over 2500 levels. Features include:
3D biking levels and environments
Challenging level design
Zooming effects
Customizable bike appearance
Record and replay your best games
On-line Hall of Fame with Time Trial and Freestyle Competitions
The $2.99 price is described as a "limited time price".
App Store Link: Bike or Die 2, $2.99