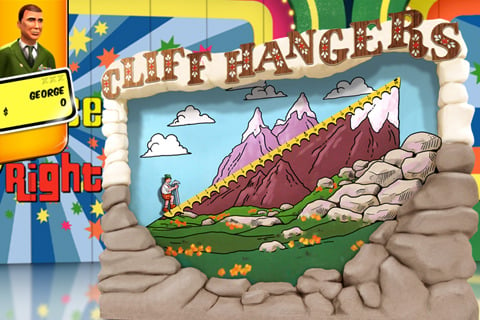 FremantleMedia released an iPhone version of the long running daytime gameshow The Price is Right [App Store, $4.99]
The 84.5MB iPhone game offers 16 of the pricing games from the gameshow in which contestants guess at the actual price of various items. Features include:
Single Player Mode: Play to avoid strikes and to rack up the biggest winnings.
Party Mode: Compete against up to 4 players to accumulate the highest value of prizes.
Includes 16 popular pricing games, plus Contestant's Row, Big Wheel & Showcase Showdown.
Theme music, announcer audio and game sounds create a true-to-show experience.
Rack up achievements in your personal trophy room.
First impressions of the game show a well implemented game that is reasonably faithful to the game show. The game itself is somewhat condensed to allow for individual play (even if you don't win the Contestant's Row). The products are shown both with video clips and images with detailed descriptions. The announcer's voiceover follows you throughout the game.
Based on early play, it's hard to tell how many video clips there are, though it certainly contributes to the sizable 84.5MB size. Overall, a safe bet for those who are fans of the show.
App Store Link: The Price is Right, $4.99