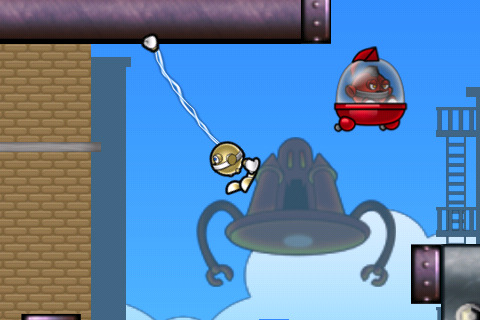 IUGO has released the second episode of their popular iPhone game Toy Bot Diaries. We at Touch Arcade were huge fans of the first episode.
Your favorite robot is BACK! Join Toy Bot in his latest and greatest adventure: Toy Bot Diaries Entry 2. Toy Bot begins where he left off, climbing out of the dingy sewers and into a whole new world of challenges in the sky. Entry 2 gives you more levels, more content, more graphics and maximum fun! See why Toy Bot has been called one of the best games exclusive to the iPhone. If you liked Entry 1, you'll LOVE Toy Bot Diaries Entry 2!
We found the first episode to be a particularly polished and immersive experience and we still highly recommend it.
App Store Link: Toy Bot Diaries 2, $3.99