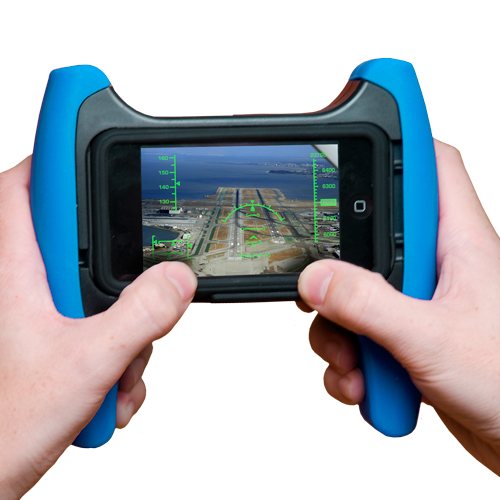 Marware is offering a gaming accessory called the Game Grip for the iPhone and iPod Touch aimed at accelerometer based games. The silicone sleeves provides hand grips on either side of the iPhone.
Unique cord management system provides the ultimate versatility
Can be used with headphones/ear buds
Can be charged while playing
Silicone sleeves can be used as stand alone protection when not gaming
Provides convenient, radically comfortable access to full face of touch or iPhone
Enjoy hours of extreme game play
It also supports an optional, removable battery pack solution from Marware to provide you with extra power while gaming. The Game Grip is priced at $49.99 and is available for pre-order.
[ via iPhoneAtlas ]