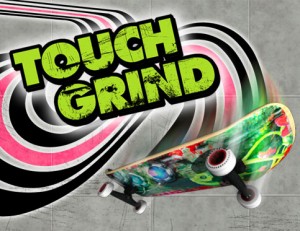 Illusionlabs, the makers of Labyrinth for the iPhone, have announced their upcoming skateboard game called Touchgrind.
Billed as the "world's first multi-touch game" for the iPhone, the game uses finger gestures to control the on-screen skateboard.
The player rides freely in a skatepark and performs tricks on ramps, boxes and rails. The dynamic and innovative controls together with the game being built on a high quality physics engine gives the players a high degree of freedom to come up with their own tricks.
Illusionlabs also promises an online level editor that allows users to create and publish their own skateparks.
The game is expected to arrive in the App Store in October. A teaser video has been provided by the developer:
The demo video doesn't show a whole lot of depth to the game, but it does appear to be an interesting idea.