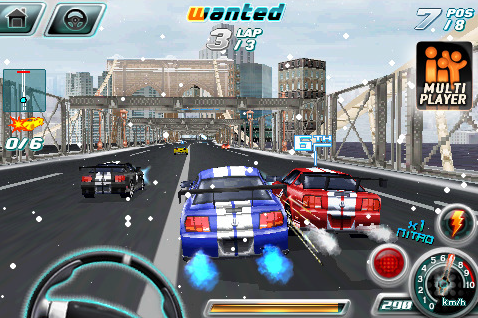 Yesterday, Gameloft released their anticipated racing game Asphalt 4 Elite Racing [$9.99, App Store]. So far, early responses have been overwhelmingly positive.
A MacRumors forum reader posted a YouTube video (embedded below) which steps through all the gaming options as well as some gameplay.
The game offers three distinct methods of control:
Accelerometer – Tilt the phone left/right to steer. Tilt forward for speed boost.
Touch – Tap on the left or right of the screen to turn the car.
Steering wheel – Use a virtual steering wheel to turn the car.
The first two controls are demoed in the video. App settings and menu options are explored during the first part of the video. Gameplay begins at 3 minutes in: