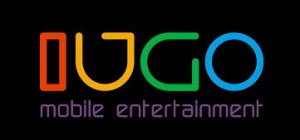 Game developer IUGO has been in the spotlight lately thanks to their release of Toy Bot Diaries [App Store] for the iPhone last week.  Perhaps the best example yet of a true iPhone game, Toy Bot Diaries with its natural control system delivers highly enjoyable gameplay that's hard to put down.
iPwnGames recently interviewed Sarah Thomson, IUGO's Business Development executive regarding the company's thoughts on the iPhone, the recently released Toy Bot Diaries, and the company's upcoming titles Re-Volt and Shaky Summit.
When asked how IUGO has liked working on the iPhone, Thomson concealed little of the company's enthusiasm for Apple's mobile platform.
Yes, this device is a pleasure to work on. The iPhone is currently the number one mobile platform by a mile not just in gaming, but verticals, music, social networking and it is also catching up rapidly on corporate functionalities. John Carmack sums it up pretty well: "It is more powerful than the Nintendo DS and PSP combined." The ARM11 processor and dedicated MBX-lite graphics core [TA: more details] can work wonders, if you know how to push them. All that said, it is still a low-powered mobile device which presents several unique development challenges even for experienced mobile developers like IUGO. We suspect developers taking the leap from PC/console/handheld might be in for some surprises and may need to change the way they usually do things. Overall, we like how the device is pushing the envelope for gaming and IUGO's immense mobile development experiences actually allow us to assimilate the iPhone platform painlessly.
Thomson indicated that the company likes the notion of episodic content and, as such, Toy Bot Diaries, as it sits in the App Store currently, is only the first title in a trilogy of games.  She revealed that a free demo version of the game will soon appear in the App Store to allow users a taste of the gameplay before committing to buy.
Thomson also spoke of the company's up-coming accelerometer-controlled first person shooter (FPS) Re-Volt which targets the more experienced, hardcore gamer.
Re-Volt is going to be our high-impact, earth shattering FPS for the iPhone. This game is definitely geared towards the more experienced player. That's not to say beginners won't love this game too. The beauty of the iPhone is the simplistic and just plain fun controls that make a game like Re-Volt a real form of entertainment for a broader audience. Because it is an FPS, I think it will initially strike a chord with the hard core gamers. But, I think word will spread and its popularity will be wide spread.

Re-Volt gameplay video
See the full interview for more details from this promising iPhone developer.