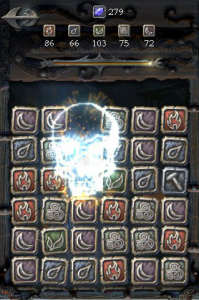 We recently reported that the popular iPhone puzzler Aurora Feint [Free, App Store] was pulled from the iTunes App Store over concerns of user data storage.
We're happy to report that Jason Citron has posted a release indicating that the issues have been cleared up with Apple and an updated version (v1.0.0.1) is now available for download.
I spoke with Apple today. It turns out there was a miscommunication on both ends and it caused this whole process to take a lot longer than it should have. We sorted out the privacy issues with Apple. The update contains all sorts of security measures to keep your data safe. And even better, we're back with their endorsement. We're up on the "What We're Playing" section of the Games page on iTunes!
What's more, the update contains many bug fixes, security features, and new gameplay content.
Privacy and Security
Visible notification BEFORE participating in the opt-in community feature.
All network communication is now securely encrypted using https
No data from your contact list is saved on your phone's hard drive
New Features
Additional puzzle pack added (More essence levels)
New introduction cinematic
Cooler category names for characters
Reset community information (Opt-Out after Opting-in)
Reset characters levels so you can restart game progress
Rename character and change class
Added a few additional tutorials in game
For a complete list of changes and bugfixes, see the group's release.