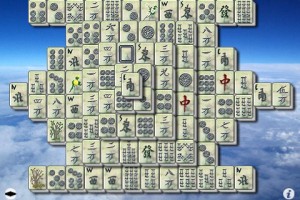 iLounge took a look at seven of the Mahjong games available on the App Store to provide a brief summary of each and a relative score.
The game of Mahjong (or Shanghai) is a tile-based solitaire game in which matching tiles are removed from the board. At the start of the game, tiles are stacked in a certain pattern and there are rules about which tiles may be removed. As tiles are moved, they reveal new tiles underneath. Rules for individual games may differ, however. A summary of their findings is provided here (prices link to the App Store):
Aki Mahjong ($9.99, B-) – good soundtrack
iMahjong ($0.99, D+) – "mediocre rendition"
Mahjong Solitaire ($9.99, B-) – for beginners
Moonlight Mahjong ($4.99, B+) – for experts
Shanghai Mahjong ($4.99, A-) – wide variety of layouts, tiles, download more
Yulan Majhong Solitaire ($4.99, C) – not worth the asking price
It should be noted that Moonlight Mahjong is available as a free "Lite" version [ App Store ] that contains 4 levels (instead of the 12 levels of the full version).
A more in depth look at each app can be found in the iLounge review.