MSNBC is running an article that examines the question, "Is iPhone the future of cell-phone gaming?" The iPhone platform, which is comprised of hardware and software well beyond the capabilities of most mobile devices, represents a rather lucrative proposition for game developers as far as potential software quality as well as the potential for mass distribution through the upcoming iTunes App Store.
While it is true that only a small percentage of cell phone users has ever purchased a cell-phone game, the excitement exhibited by many game developers in response to Apple's release of the iPhone SDK would seem to indicate that Apple's mobile device may be able to change all that.
"There seems to be an enthusiasm around (the iPhone) that I've never seen for a particular device model," says Mark Donovan, senior analyst with M:Metrics. "What we're hearing out of the game community is that they're viewing this as much closer to a console platform than your typical mobile handset platform."
Brian Greenstone, owner and sole programmer of Pangea Software, a small Macintosh-specific games development company, is excited to see Apple's renewed interest in gaming. He indicates that a dozen years ago Apple went out of its way to help the average Macintosh game developer, but in recent years the company has seemed mainly interested in assisting only the largest development houses. As a result Pangea had slowed development for the Mac.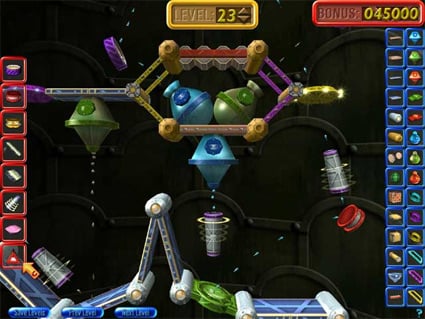 Apple's release of the iPhone SDK, however, has set Greenstone's code wheels in motion. He is currently engaged in porting his Macintosh title
Enigmo
to the iPhone in hopes of debuting in concert with the 2.0 release.
"I definitely think that's where the money is, without a doubt. I wouldn't even consider doing anything but a game for the iPhone," he says.
Will the iPhone revolutionize mobile gaming? The list of developers jumping on-board is growing — and fast. Perhaps Jobs and the Cupertino crew will give Sony and Nintendo a run for their money.